Top 10 Albums of 2011 - 0, and some that didn't make it
Here's a self-indulgant recap of my top 10 for 2011.
10 - Talvihorros - Descent Into Delta
9 - Ringo Deathstarr - Colour Trip
8 - Conquering Animal Sound - Kammerspiel
7 - The Raveonettes - Raven In The Grave
6 - Epic45 - Weathering
5 - I Break Horses - Hearts
4 - Chris Tenz - Frozen Arms
3 - The Victorian English Gentlemens Club - Bag of Meat
2 - Rob St. John - Weald
1 - Esben And The Witch - Violet Cries
But, dear readers, there's a twist in the tale…

0 - Kate Bush - 50 Words For Snow
I was halfway through the lazy process of writing up my top 10 when I heard 50 Words For Snow. I knew at that point I was fucked, really.
Maybe it was for the best. I don't want to compare this album to anything else; it's right and proper that it sits by itself, all alone. It's the work of a total, total fucking genius - that most tired of tired epithets. It's so haunting, so beautiful, that I don't even know if I prefer it to Esben's Violet Cries, or to Rob's Weald, or to whatever. It just exists on it's own terms, and that's that.
No words can describe what this record sounds like. I think that is a large part of the point of the ethereal; it is imagined, and experienced, not described.
Some That Didn't Make It
The Horrors - Skying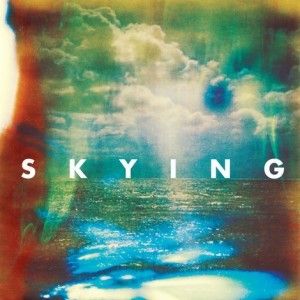 Thoroughly decent third album from a band who thrive on changing their aesthetic like rain; this Nuggets-esque swirl of Krautrock and psych is compelling, but not as downright fun as Strange House and not as overpowering as their Geoff Barrow-supervised shoegazeing opus Primary Colours. It's still fucking great, mind.
Friendly Fires - Pala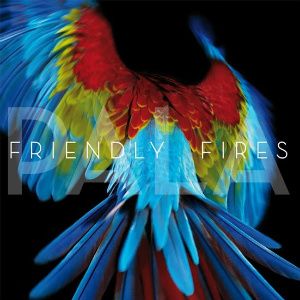 Dancing shoes = on. A worthy follow up to a brilliant first record, Pala is more concerned with layers and smooth groove rather than raggedy, Liquid Liquid funk. It's done so well that I really don't care.
Jeniferever - Silesia
Jeni are getting better with every record, and Silesia has the most staying power of anything they've cranked out yet. It doesn't contain anything to rival From Across The Sea, but then what does? Hearths is gorgeous, the opening title track striking, with all sorts of shades of violence and chilling atmosphere in between. This album was a brave move, and a brave assimilation of influences - the only way post-rock can even hope to remain interesting. Explosions In The Sky and all the rest of you tedious old wankers, take note.
Mirrors - Lights And Offerings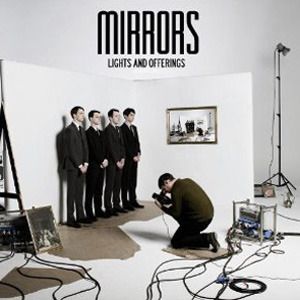 Impeccable pilfered 80s electro from some of the ex-Mumm-Ra crew. The standard influences (Joy Division, Depeche Mode, Kraftwerk) are so obvious that it's almost not worth pointing them out, but when there are formidably well-written pop tunes like Ways To An End, Hide And Seek and Searching In The Wilderness, who cares? Joy is precious these days. Grasp it.
Alex Turner - Submarine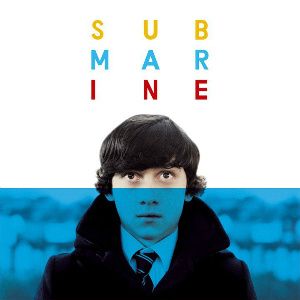 Suck it And See was mainly a festering piece of turd, so it was a relief to see Al Turner's proper songwriting surface in some form, even if his band are now above and beyond the pale. This mini-EP drafted in Bill Ryder-Jones and Owen Pallett, but primarily existed to provide a soundtrack of quiet, maudlin heartbreak for one of the best films I've seen in a long time. It's remarkably affecting and despite it's brevity, it was teetering on the edge of the top 10.
The Kills - Blood Pressures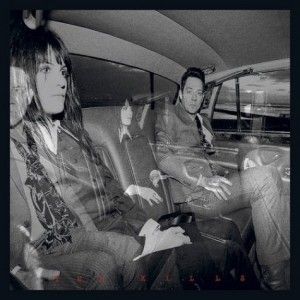 Every time The Kills release anything, I want to love it dearly, with all of my heart. Luckily, their last attempt at weirdo grime-hop, Midnight Boom, was my favourite record of 2008 and my favourite thing ever done by one of my favourite bands. Less luckily, Blood Pressures has incredible, signature tracks, but lacks the insane invention of its predecessor, and to my impatient ears, it's just OK. As I did with the Dead Weather's second release last year; criticise your idols more than anyone else. Be harsh, demand more. The Kills are capable of so much better than this. It's clearly still a great album. It's just a step downwards, and this saddens me beyond measure.
S.C.U.M. - Again Into Eyes
S.C.U.M.'s live performances are exhibitions of wondrous, withdrawn violence and enviably brilliant shoegaze tones; I dubbed them as potentially the new Bark Psychosis earlier in the year, and I can award no higher praise. Inevitably, the resultant album never stood a chance of recreating this aloof, sullen chaos, but it is still something to be savoured nonetheless. Whitechapel remains as brilliant as ever.
x